Children's Bible Stories for Bedtime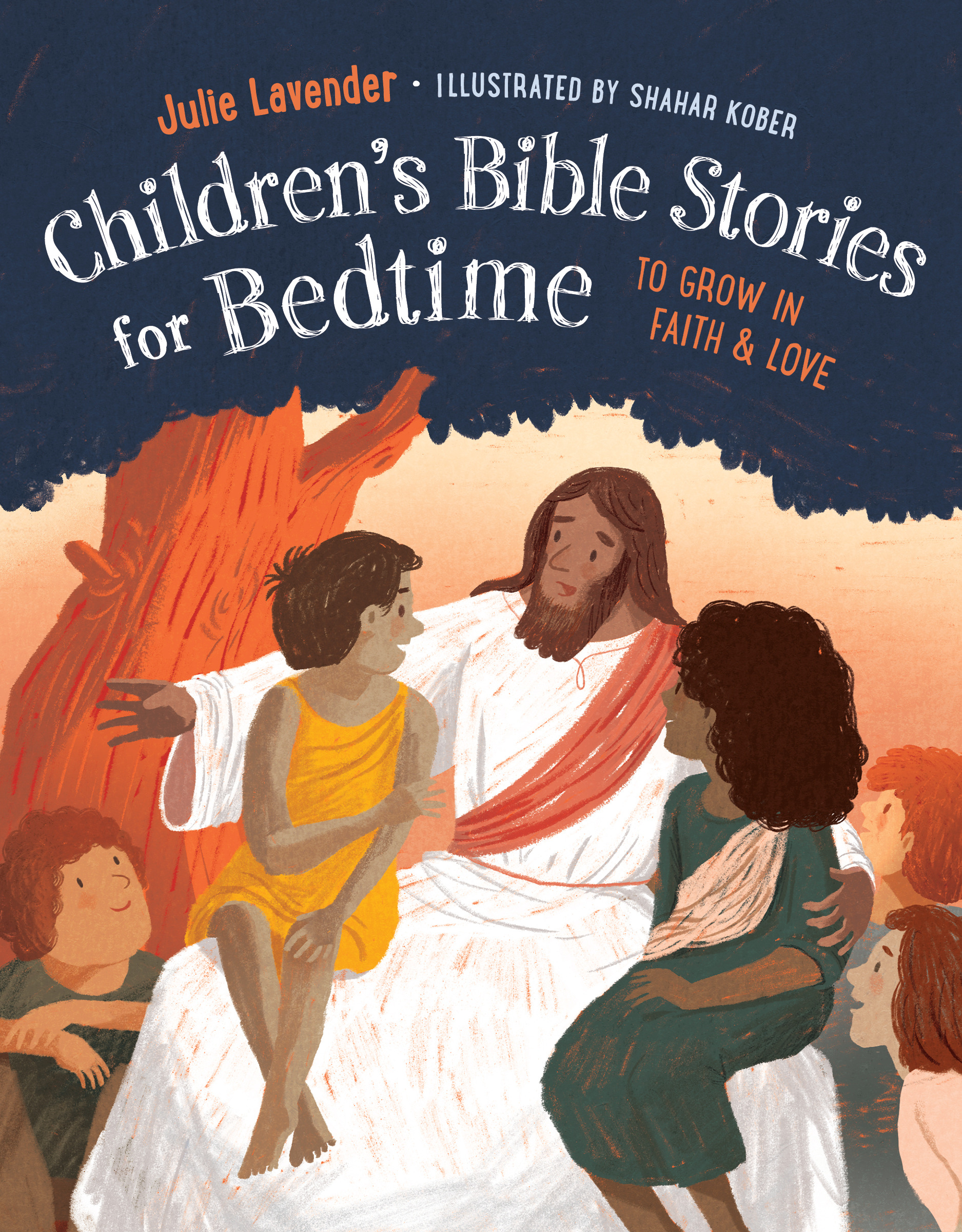 Enjoy classic Bible stories before you say goodnight!
Snuggle up close with these best-loved children's Bible stories filled with dreamy illustrations and timeless messages of faith. In this book, you'll learn about the many ways that God loves you and continues to watch over you.
As you get ready for bed, rest assured that He is always with you – from morning until night, and even while you sleep. Children's Bible Stories for Bedtime features…
Feature #1:
Stories from both the Old and New Testaments for kids ages 4-8 in a clear, easy to understand style.
Feature #2:
Simple reflections at the end of each story to help kids understand God's Word fits into theirs.
Feature #3:
Prayers that encourage children to speak openly and build a relationship with God.
Feature #4:
Beautiful full-color illustrations that vividly bring Scripture to life.
Thanks, Shahar Kober!

"Author Julie Lavender masterfully takes children through the Bible—from Genesis to Revelation—making the Bible stories come to life for its readers. With thought-provoking questions at the end of each story, as well as a sweet prayer, every entry is the perfect ending to a busy day.
As a mom, I always loved reading stories to my daughters at bedtime and praying with them before kissing them goodnight. Children's Bible Stories for Bedtime is ideal for that treasured nighttime routine because you're putting the Word of God into your children's hearts, creating a peaceful atmosphere, and helping your little ones fall asleep in the right mindset.
I can't wait to get copies for my grandchildren! 
What a blessing! I highly recommend this wonderful book."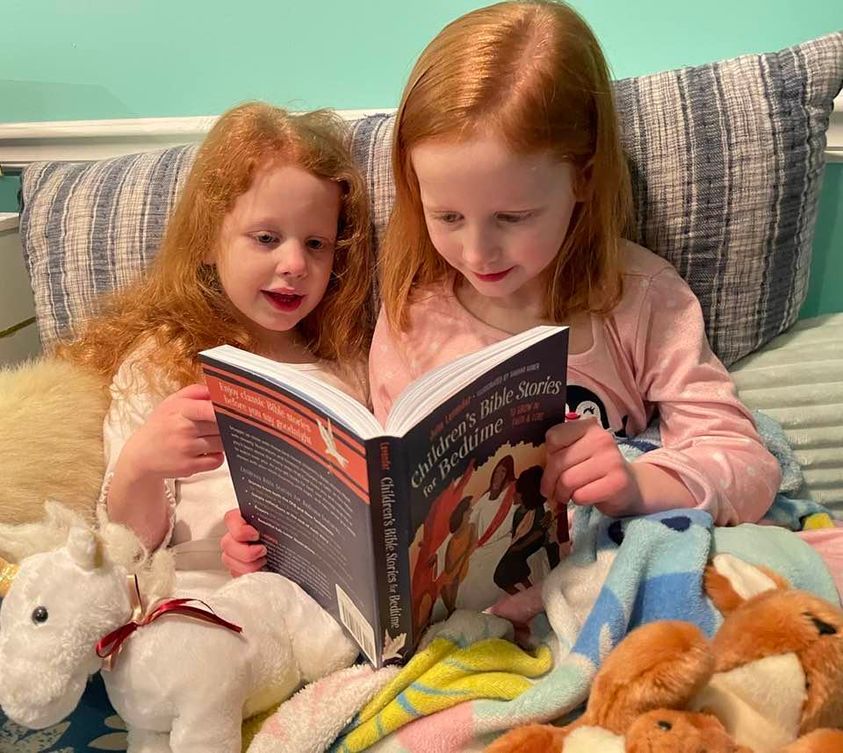 "One of my favorite childhood memories is having my mom read from a children's Bible storybook at bedtime. It always calmed me and made me feel secure.
Every child deserves to have a positive and meaningful bedtime routine, and Julie Lavender's Children's Bible Stories for Bedtime will help parents provide that for their children.
The engaging Bible stories are written with kid-friendly, contemporary language while staying true to Scripture. Is there a better way to tuck your children in at night than by filling their hearts and minds with stories from God's Word? I think not!"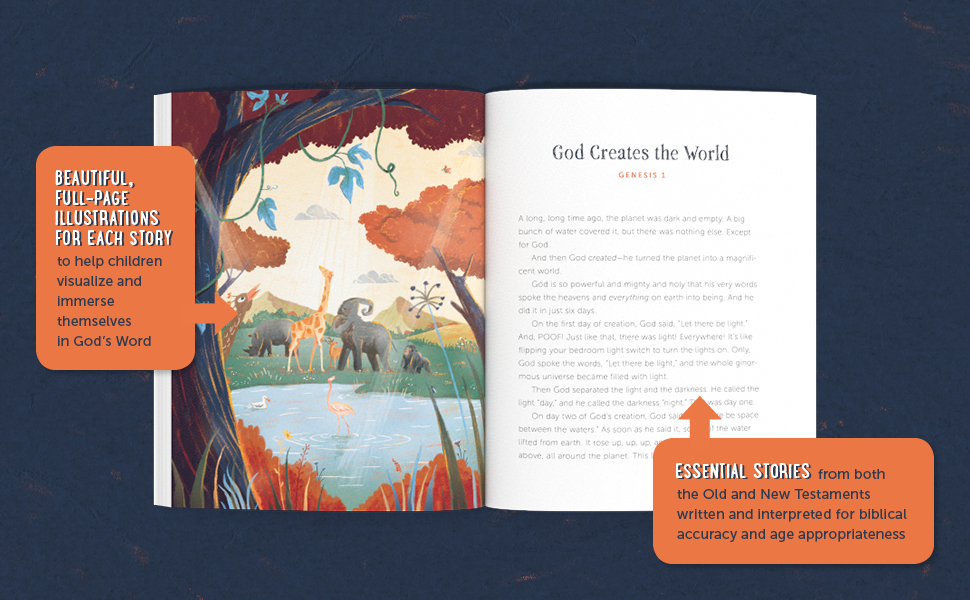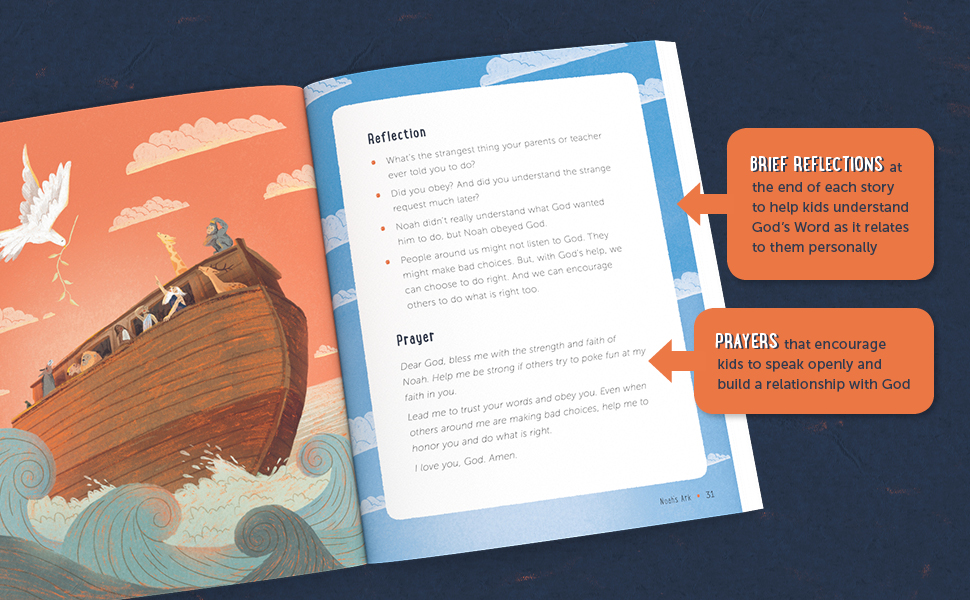 "This is such a fun book! Children's Bible Stories for Bedtime is action-packed with so many stories from the Bible.
It is sprinkled with thought-provoking questions perfect for kids, peppered with humor, and gently wrapped up with sweet prayers.
What better way to end the day than reading this book before bed?"